One location  – countless opportunities
A private concert, showcase, rehearsal sessions, photo or video shoot, tour preparation, or just room for creativity
EVENTS, SHOWCASE, TOUR WARM-UP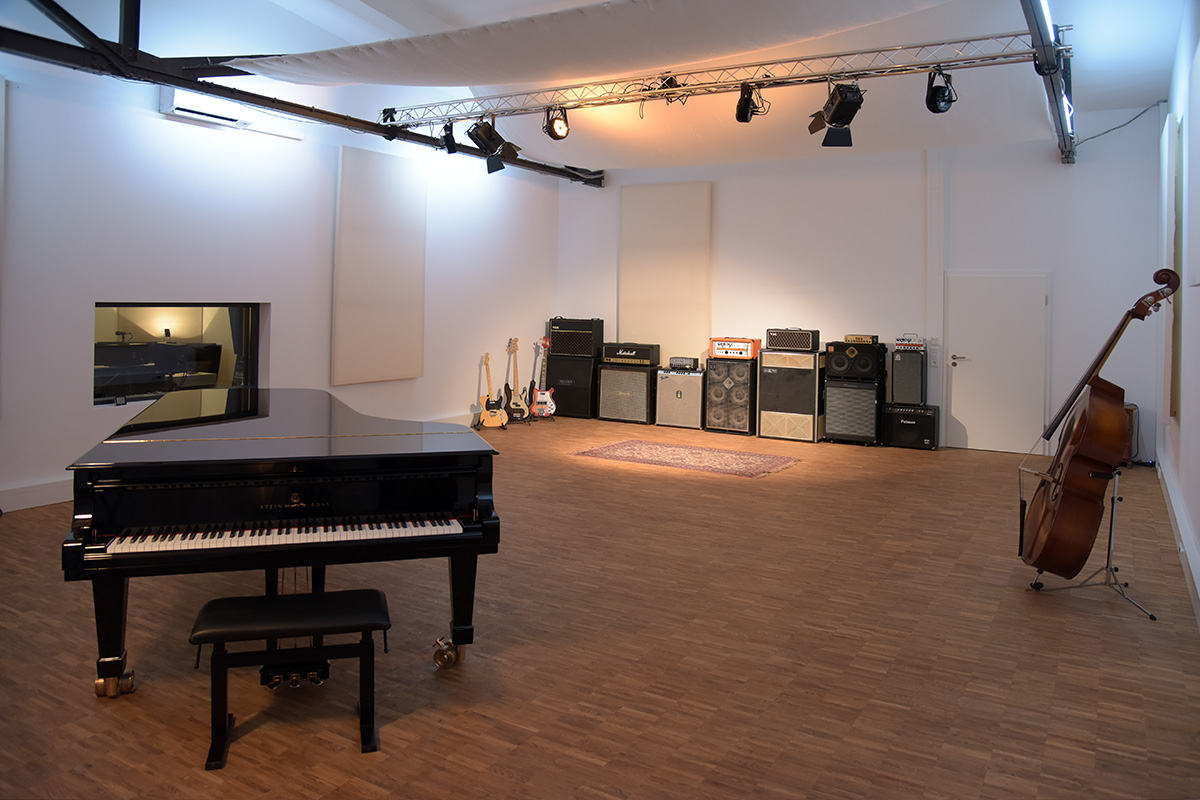 A room for rehearsals, presentations and comfort: We offer fine space for sessions, the preparing of your tour or comfy concerts in a relaxed environment – on request we can also do a live recording of your performance. Due to the professional lighting set-up, any desired ambience can be arranged.
FURTHER EXPLOITATION
You can let your thoughts wander and ideas float – Our spacious studio gives room for songwriting, mixing sessions and much more. If have you feel, this could be the perfect location for your project, please feel free to contact us any time. We are happy to support you in realising your creative ideas.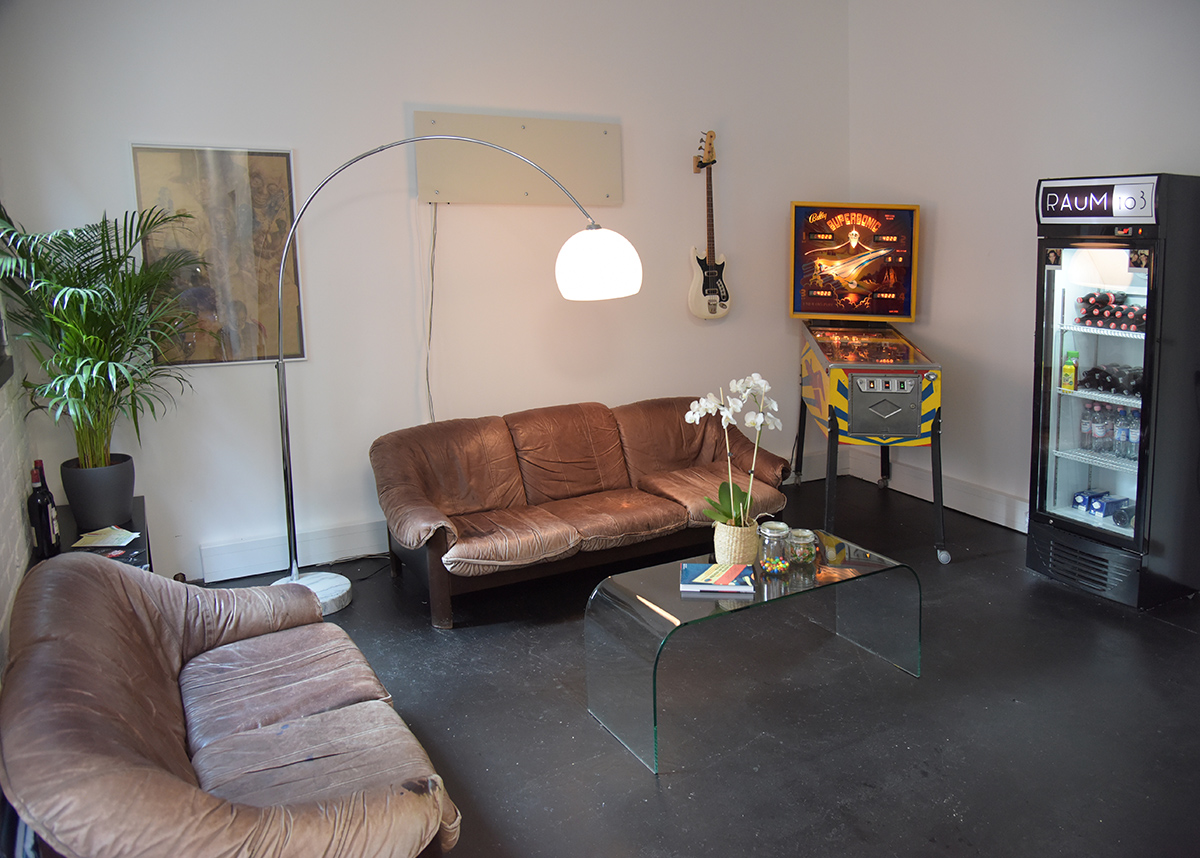 FILM & FOTO SHOOTINGS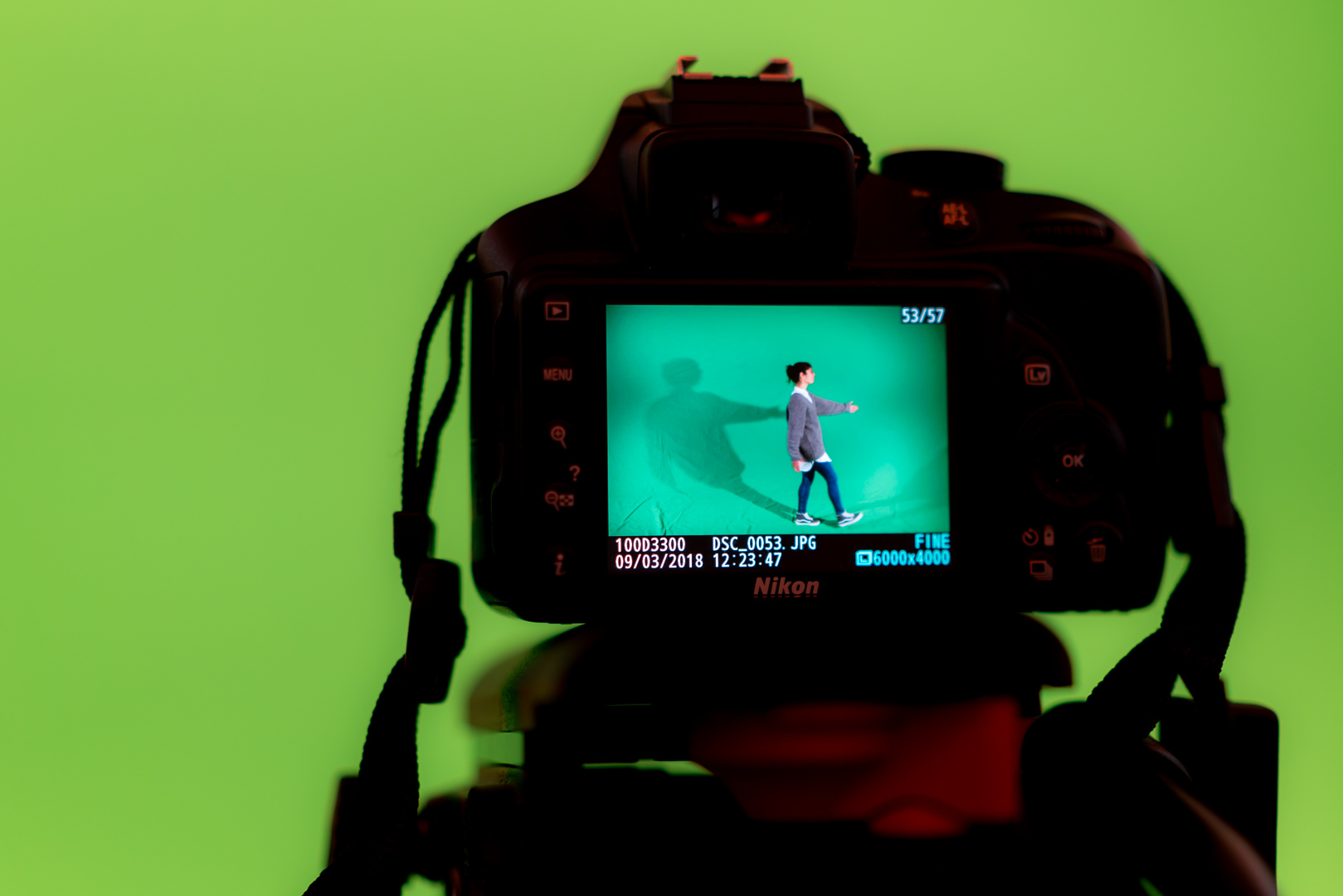 R.A.u.M. 103 can also be used as a photo studio. For Solo artists, bands or ensembles – Our green screen and musical equipment allows professional photo and video shoots for your EPK or any other visual and audio-visual marketing material. The adjustable lighting set-up will help create the intended atmosphere. Let us know where you want to go with your project and we will support you in making it possible!