First-class Audio and Video Recording
Room for voice, vocal and music recording as well as moving image production
AUDIO
R.A.u.M. 103 offers the perfect environment for all genres. May it be rock, pop, classical music, jazz… or recordings of choirs, orchestras, voice overs… even the programming of electronic beats is possible.
With an analogue and a digital console, two vocal booths, a big live recording room with a ceiling height of 6m, a Steinway & Sons concert grand, we can basically serve any kind of profile requirements.
Every project is accompanied by a specialised audio engineer and – if desired – also by an experienced producer. Excellent signal chains and most qualified staff will take your project to the desired quality level.
And if you wish, we will simply take our mobile recording equipment along – to nearly any possible location.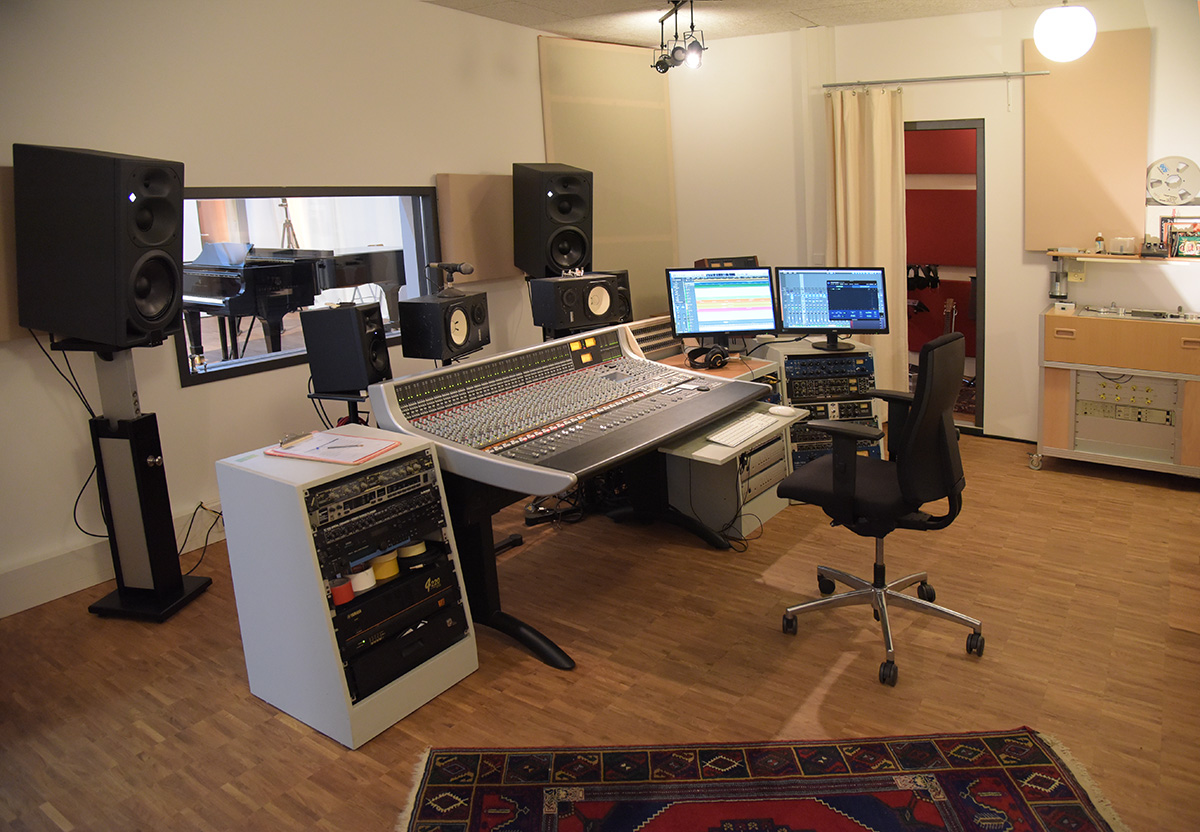 ANALOGUE & DIGITAL
We bring together the best of both worlds: A state of the art digital set-up and a fine selection of analog vintage-equipment can be synchronised to reach most sophisticated results.
Our control rooms are equipped with an SSL Nucleus 2 and an SSL AWS 948 console. We supply all major DAWs (Logic, ProTools, Cubase, Ableton, etc.) and libraries at disposal. Our selection of high-end microphones (among them: Neumann, Sennheiser, Schoeps, AKG, Shure) enables first class recording quality.
The studio's centerpiece is an about 100 sqm live room with a Steinway & Sons concert grand (D-274), and 6 metre high ceilings which support the exceptional acoustics.
VIDEO
We have 20 years of experience in audio production. In the past 10 years we have successfully executed numerous projects for film and television. For us, it was the logical consequence to expand our portfolio by services for audio visual production.
Greensceen, HD cameras, an AVID work station, traverses for lighting add to the perfect framework for interdisciplinary projects.